House in the Eastern Suburbs
portfolio imgportfolio imgEarlier this year V-Mark Survey completed the internal survey and elevation survey of a very large heritage house in the eastern suburbs of Sydney. The survey was undertaken over a week and included taking accurate measurements to the facade and roof line capturing all the intricate detail of the period on the elevation drawings. The internal details were accurately measured using a total station ensuring that a high level of accuracy was kept over the large 1,400m2 floor area. This was also essential due to the buildings age and lack of "squareness".
Our client was delighted with the final results and we really look forward to seeing what the architect will do with this amazing building.

Elevation 1
Elevation 2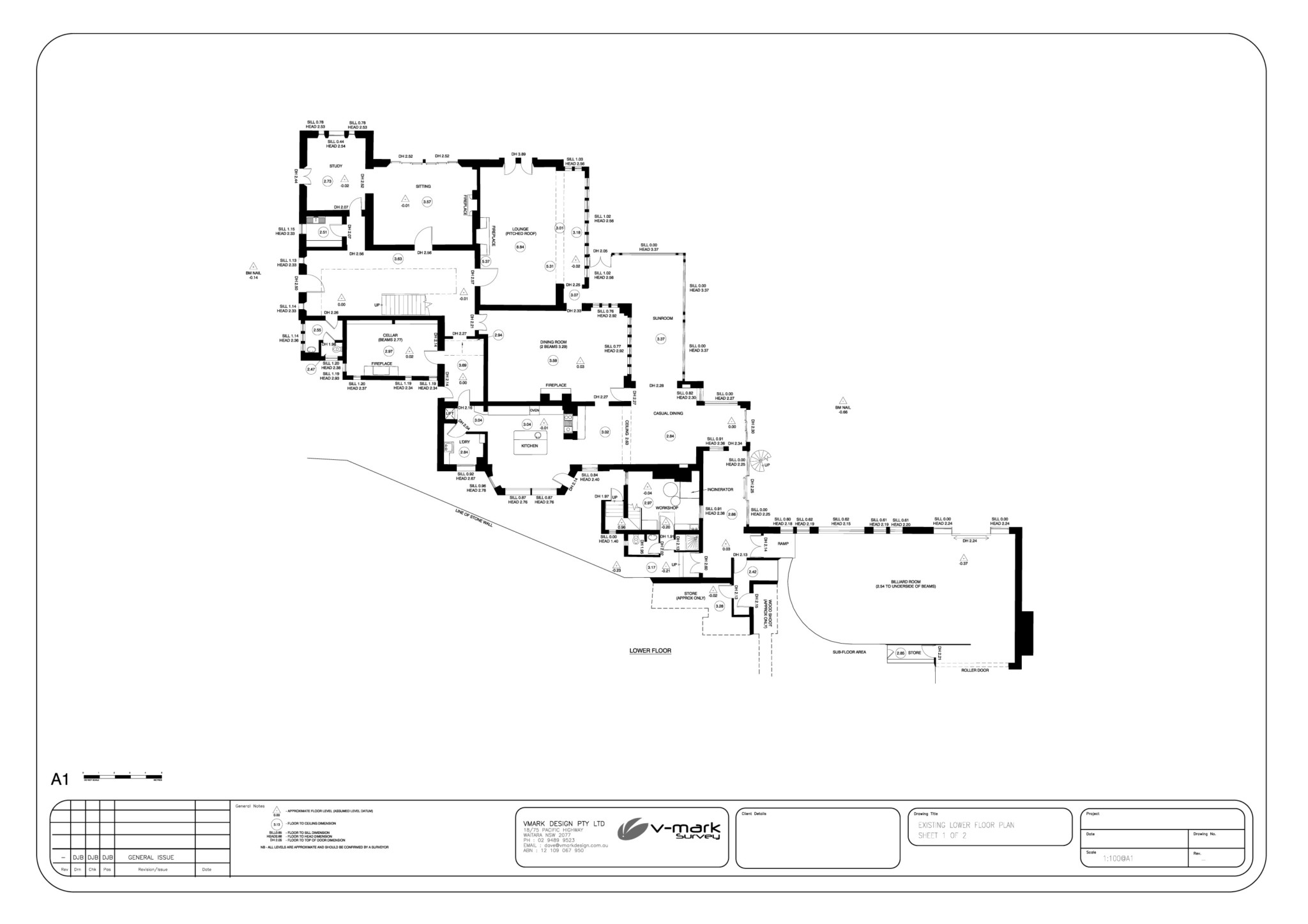 Floor Plan 1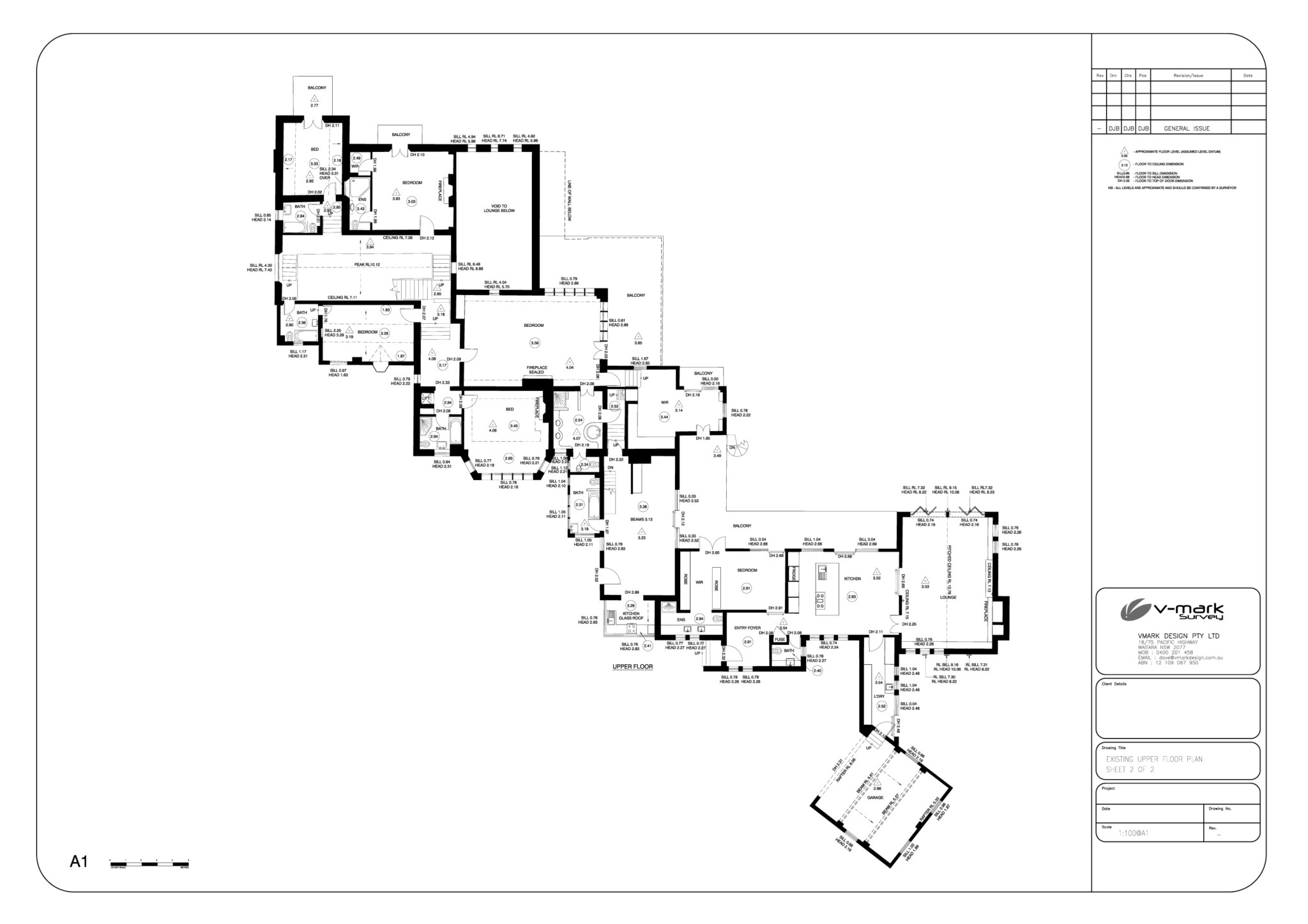 Floor Plan 2
---